One of the major concerns even before getting into something – personal preferences and interests, socializing and friends, sports and gameplay, sceneries and view-vistas, winds and breezes, seas and shores, etc. In case you're reading ahead, read the first sentence again to get an understanding on how you can change the environment and its settings according to your favor. Get along with a smile on your face with what you have and relish on what life gives you. A bread loaf with no cheese, no worries. Fold your bread to double thickness – now you got yourselves a double-decker sandwich, "say cheese." That's it! This is what we guys are missing out in our lives.
When life give you lemons, don't cut them in half and squeeze those drops in your eyes. Rather, make lemonade and enjoy a sunny day. So, I guess it's enough of my motivational speech eh. No one in the room to applaud me with this. Well, no one's stopping me to imagine a stadium full of cheering crowd for my 'literally set for life' goals. The untaught goosebumps you get by these self-astounding milieu pacifies really teach you some great life lessons. Oh! Sorry. I'm getting too much exited of my life "high five." I'll share what my life has taught me over the past few years. Remember, these are those same things resounded from others mouth when life gets too miserable, and you need someone to back you up with a little speech. So here they are:
Spend Time With Your Family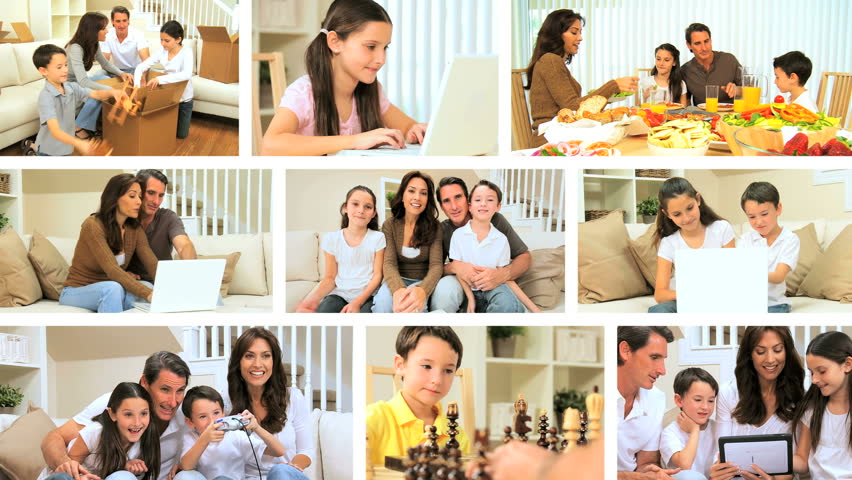 One of the biggest reasons we lack/ lag behind in life is because of this reason. A number one reason for a number of reasons. Misunderstandings and mishaps happen in our conversations and behaviors. Take a deep breath and try to calm yourselves and try to apologize than pulling legs of your family members into incidents they weren't even part of. Though, this is a really big broad topics itself. Take time to research and cross-check what you're missing out. I hope 'me and you' will break the bubble towards a 'Happy Family.'
Have A Family And Friends Get-Together Often
Definitely! The biggest barrier you're slow on the track is due to your turtling around in your room rather than socializing. "Get out or get lost." It's all up to you. Have a great fun time with your loved ones and see the change. A change that'll transform your life completely in a way that'll you're going to love yourself in sadness, because there'll be your loved ones backing you with smiles and hugs.
Respect Your Elders And Love Your Young
After the main ingredient of socializing with your everyday people that you dearly love and care for. Giving your earnest respects to elders and cracking out sweet jokes to let children spread in all screams and giggles. Also, listening to seniors and playing with children will keep this perfect "circle of life" going on smoothly.
Learn Something New Everyday
Try to learn something new every day and enhance/ increase your skills to proficient effects. Today, with the advent of internet and foremost the social media age, there's no end to learn something new bit by bit. This point really makes your life effective and the know-how you achieve is priceless. One thing to keep in mind, is that, you should learn stuff which is related to yourselves in one way or another.
Daily Diary Isn't Just For kids And Old People
Get yourselves a diary or a set of 'em together with a pack of pens and start writing. Write your routine and analyze it after each day, week, or a month and do try to eliminate those obstacles that are scuffling straggling your lives discontentedly.
Write What Life Teaches You
Go on when you've just adapted to the daily diary habit. Write and write consistently and push your brains to creative edges and see what you got there. At first, God inspired His Prophets through revelations and clearly in the form of books. I hope now you get it! There are loads of writers out there who started their journeys when life was looking of a dead-end. They dug deep enough towards the light of the sun and so can you. Write now and realize your heartfelt soul residing inside your body shells. Indeed, a pen is mightier than the sword.
Forgive People And Get Forgiven
One of the things that people feel bitter as a purple colored syrup, what your local doctor gives you. There's not a single "sound mind" individual on Earth that hasn't sinned. Remember, the best sinner is the one who learns from his mistakes. The one who forgives people because he/ she also wants to be forgiven. This really makes you minds clear from devil-roaming distractions when you got the spirit of your soul wanting to feel the heartwarming light of life. Keep no grudge for anyone when everyone has hands to shake and shoulders to hug on to. Life is short, don't make it a personal self-drowning quick sand for yourselves. Be safe and stay safe. God is indeed merciful.
Get Inspired – Be Aspired
Have someone to look upon. That one person who made a revolutionary change for good across the globe. More precisely, keeping your interests on the desk, look for devout peace-loving people who had the same passions as yours and try to find your path with the right direction.
Look For Your Happy Memories
Never let your sad memories, guiltiness of the pasts, and discontented today's and tomorrows ruin your happy-go-lucky moments of life. When life break you down, no worries. Collect yourselves up, these pieces will make a masterpiece one day. Amen!
Make things according to your will, and of course, I'm not speaking about the comic book superhero shape shifting abilities at all. Wait, what! Oh yes! This is true that we're all looking to become superheroes with just a "one single click of a button."
"Time ain't no Iron Man to get you cl added up with real deal solid-state life stratum's on after another. You have to build your life accordingly to what you have." Being powerful with bare hands is worth than being in a tank-suit. Posing for a selfie is way too easy, but 'photo bombing' laughter in someone's memories is worth appreciating. The picture you won't be having in your wallets, but for those having them inside it, or in their closets and attics would really have "hopes in life" with your unwanted yet an amusing scene staler in-pic side-splitting. In this case, the only superhero I could relate here is Deadpool, who not only uses his superpowers to overcome enemies, but even punch-up enemies on their own faces with his sarcastic "so true" comments. An exclusive Deadpool Jacket can really make you move ahead if you still love these make-believe superheroes that aren't that bad for inspiration.
Lastly, and long-lastingly, don't end up your life in distress when you can smoke out a self-made 'SOS' fire-torch whilst being stranded on an island. Not getting it?! Haven't you watch Cast Away? Seriously! Jokes apart, but please enjoy your each day. Yes you can! Be yourself!
About Author,
I am Oliver, an enthusiast who loves to travel and explore the world. Not only travelling is what I love in fact, I write travel blogs too, in order to entertain people and show them how important travelling is. I am a passionate writer and by profession.